Football Card
Samples
Click on image to
see a larger version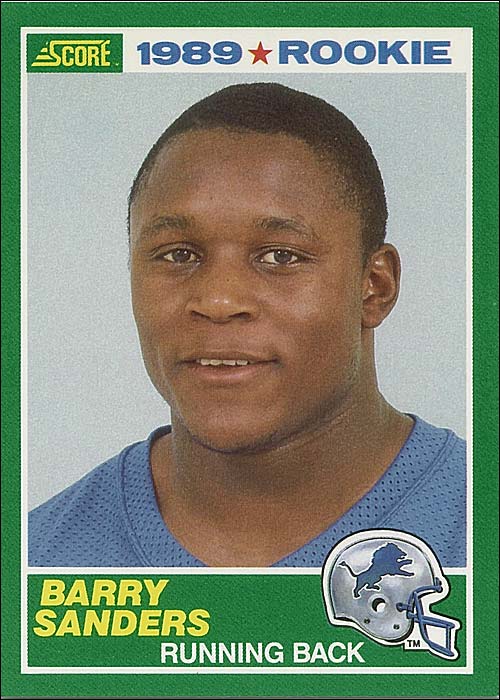 links
Collecting Tip
Visit your local card store often!! - tip from www.cheapseatscards.com


Frequently Asked Question
What is a Rookie Card?
A rookie card is defined as a debut card of an athlete in a set that is licensed by the governing body of both the actual league and its player's association.

The Rookie Card concept is one of the major reasons why people collect trading cards for investment purposes. Publications such as Tuff Stuff and the Canadian Sports Collector are resources that people use to find out the values of rookie cards.

Over the past few years, products such as SP Authentic and SPX have been collector's favorites as the top rookie cards to collect for their respective sports. The regular issue Upper Deck brand products have also provided a great looking rookie card for most collectors in our industry.


Customer Testimonial
Nice Cards! Good Packaging! Thanks!


Glossary Term
Condition - Trading cards (even cards taken directly from factory sealed products) have a wide range of condition types depending on several factors like card being centered, crisp and sharp edges, no print spots, perfect gloss, and no surface flaws.

Conditions range from Poor (the lowest) to Pristine (the best). Several categories in between from Fair, Good, Very Good, Excellent, Excellent-Mint, Near Mint, Near Mint-Mint, Mint, and Gem Mint complete the entire realm of possible conditions for a card.