Football Card
Samples
Click on image to
see a larger version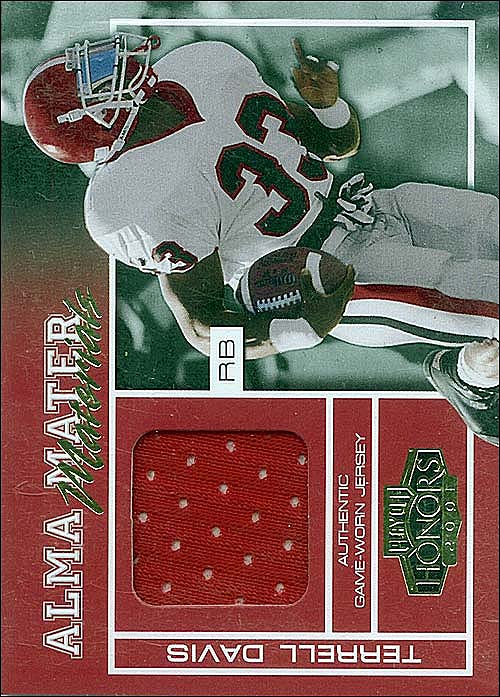 links
Collecting Tip
Last but not least, never pay book price, NEVER! Always pay less, ALWAYS! - tip from www.cowboycards.com


Frequently Asked Question
What are multiple series sets?
Card companies create multiple series within a given season or year to capture all of the latest rookies and traded players within the overall set. While there are many ways to collect, some collectors only choose a couple of brands each year and try to complete an entire set. Those collectors demand a card of the latest rookie player or they want to see the first card of their favorite player in his new uniform should that player get traded within the context of the brand they traditionally collect. Therefore, products such as Upper Deck Baseball are broken down into two series: series one that is on shelves very early in the year and series two which follows up and captures many of the exciting changes that take place before the middle of the season. Sometimes, update sets are issued at the very end of the season to capture even more changes and late emerging rookies.


Customer Testimonial
Nice Cards! Good Packaging! Thanks!


Glossary Term
Crash numbering (also known as sequential numbering) - Adding numbering to a card front or back to make known the actual print run of a particular set. Cards are numbered in order up to a certain number either by foil stamp, ink jet printing, or by hand using a pen. For example the first card in the run could be "1/100," which would mean it is #1 of 100 total. The second card in the run would then be "2/100." The third card would be "3/100," and the numbering would continue up to "100/100."