Football Card
Samples
Click on image to
see a larger version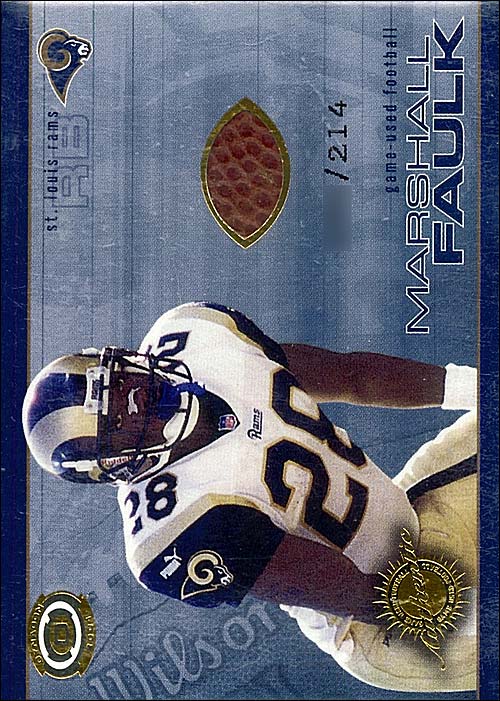 links
Trading Tip
Be accountable.
If the cards you do send get lost, try and work something out. Wishing the other trader an insincere "tough luck, Bub," is no way of building good trading partners. Likewise if the cards you send get damaged somewhere along the way. Offer to send their cards back or something else. Both sides meeting half way is my preferred method. While it's unfortunate some cards do go missing, cutting your losses and acting mature about it is the best way to go. Trying putting the proverbial shoe on the other foot and consider how you'd like the situation resolved. - tip from www.tradercracks.com


Frequently Asked Question
What are autograph/signature cards?
Fans and collectors have long coveted getting their sports cards signed by the players depicted on the cards.

In 1990, The Upper Deck Company became the first company to officially get trading cards signed and inserted into packs of cards. This trend continues through to today with most card companies getting in on the act and offering trading cards signed by athletes in packs of cards.

Make sure that the card contains copy on the back that certifies that the card was, in fact, signed by the player on the card.

It's just another way that card companies are bringing collectors closer to their favorite players.


Customer Testimonial
Nice Cards! Good Packaging! Thanks!


Glossary Term
Crash numbering (also known as sequential numbering) - Adding numbering to a card front or back to make known the actual print run of a particular set. Cards are numbered in order up to a certain number either by foil stamp, ink jet printing, or by hand using a pen. For example the first card in the run could be "1/100," which would mean it is #1 of 100 total. The second card in the run would then be "2/100." The third card would be "3/100," and the numbering would continue up to "100/100."