Football Card
Samples
Click on image to
see a larger version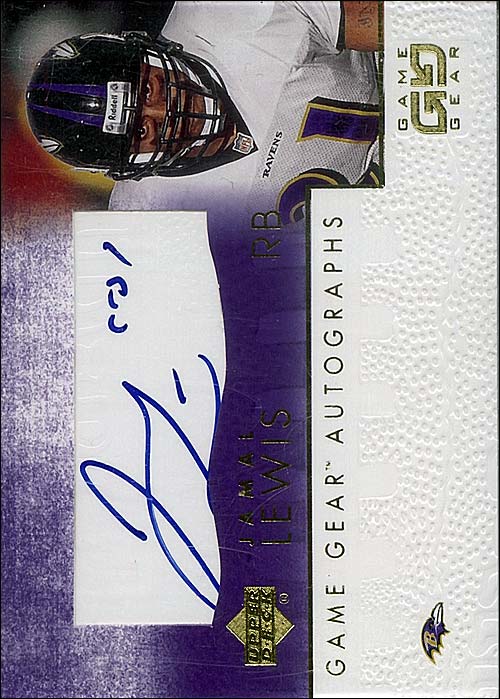 links
Collecting Tip
Help kids get started collecting - tip from www.cheapseatscards.com


Frequently Asked Question
What is a regular set or base set?
Regular sets and cards (also called base sets and cards) are the foundation of each trading card set, as they are the most commonly found cards within packs. This is why they are also sometimes called "commons." Each regular card has a unique and fixed number on the back that makes it a part of the complete set.

Some products (usually higher price point products) have fewer cards in the set, which ensures that only the top players are featured within packs, while some products (generally speaking, with lower price points) have more cards in the set, which appeals to some younger collectors, collectors looking to find role players from their favorite team(s), and set collectors.

Set collectors are those who crave the challenge of putting together an entire set from card #1 all the way through the last numbered card in the set. Sets can be anywhere from around 45 to 50 cards all the way up to 1,000 cards. Now, that is a serious challenge for even the most die-hard set collectors out there.

Cards that are also numbered a part of the set, but not considered a regular card within the set, are called subset cards. (For more information on subset cards, please see What is a subset card?). There are also cards found in packs that are more rare and these are known as insert cards. (For more information on insert cards, please see What is an insert card?).


Customer Testimonial
Quick & easy. Thanks


Glossary Term
Condition - Trading cards (even cards taken directly from factory sealed products) have a wide range of condition types depending on several factors like card being centered, crisp and sharp edges, no print spots, perfect gloss, and no surface flaws.

Conditions range from Poor (the lowest) to Pristine (the best). Several categories in between from Fair, Good, Very Good, Excellent, Excellent-Mint, Near Mint, Near Mint-Mint, Mint, and Gem Mint complete the entire realm of possible conditions for a card.