Football Card
Samples
Click on image to
see a larger version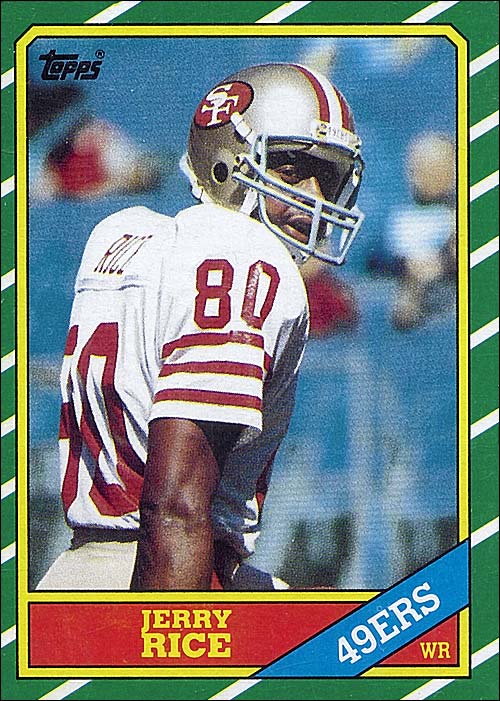 links
Trading Tip
Be reasonable.
Don't expect to unload your monster box of 1991 Donruss for a Mark McGwire rookie. Sure the "book value" might be the same, but truthfully, what's more desirable? Most traders stick to a rookie-for-rookie, inserts-for-inserts policy. I'm pretty flexible as my trading habits center around finishing sets and collecting John Jaha and Montreal Expos, so I'm happy to trade inserts. That said, it's very unlikely I'll trade any hall-of-fame game-used for all the 2001 MVP I need. The book may say they're worth the same but I'd rather have one nice card than a bunch of commons. A good trade is one in which both sides are happy, not one that one side feels like they were pressured into. - tip from www.tradercracks.com


Frequently Asked Question
What are parallel sets?
Any time the general card design and photo of a player is re-used with a significant shift in technology on the front, the set is known as a parallel set. This means that it parallels or mirrors the look of the regular set, but it is being enhanced. Parallel sets are generally done through various printing technology, different paper stock, additional layers of foil or other items that make the cards look more rich.

These cards can also be crash numbered (Please see What is Crash Numbering? section) to add even more value for collectors.


Customer Testimonial
Great service. Great communication. Thank you. A++++


Glossary Term
Bordered design - These designs have a white or other colored border around the card. This separates the photo and design from the edge of the card.