Football Card
Samples
Click on image to
see a larger version








Click here to go to our online store and start finding the football cards you want!
Football Card For Sale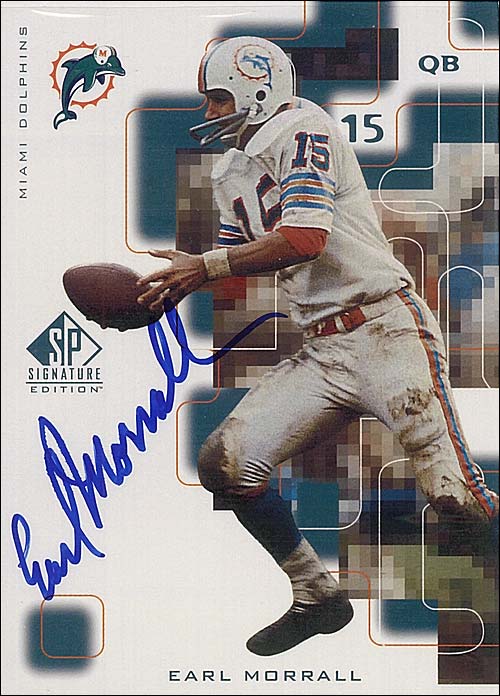 The above is a sample of some of the cards available at our online store.
Click here to go to our online store and start finding the football cards you want!
It is safe and easy to buy from us. So buy with confidence.

What our customers say:
Great cards, quick delivery. Highly recommend.
I enjoyed doing business with you ,great products.
Great transaction! Thanks very much!
Very good communication, fast shipment and a honest seller!
Fast turnaround, will do business again.
Great prices and selection, quick delivery too.
Nice card. Quick, secure shipping.
Fast friendly service, hope for repeat business.
Great transaction looking for future business.
Outstanding Service and an Excellent Card.

links
Collecting Tip
Come to the shows early and stay late. If you see a card you must have and the dealer is sticking to his price, wait him out. Come back to his or her table at closing time and maybe you can pick it up cheap. If not, you probably will be able to find some other cards cheap! Dealers hate packing their cards back up and taking 'em home. - tip from www.cowboycards.com


Frequently Asked Question
What is an insert set?
Insert sets are planned short prints within a production run that generally have more technology and excitement surrounding them. Inserts can have ratios anywhere from 1 card from an insert set found per pack all the way up to a "1 of 1," which means just one of those cards exist.

Ratios indicate how often cards from insert sets are scheduled to fall in a given pack of cards (generally printed on the pack or box) with numbers like "1:28," which would mean 1 card of the insert set listed would fall in every 28 packs.

The total number of insert cards within a given insert set also help dictate how random and difficult it will be for collectors to find. Therefore, if a 10-card insert set is going to be inserted 1:28, then it would take a collector on average 280 packs (10 multiplied by the insert ratio 28) to find a specific card from that insert set or to complete the entire insert set. How much harder is it to complete an insert set of 20 cards at the same 1:28 ratio? If you answered "twice as hard," then you've got it.

Several different insert sets generally exist within each trading card product, and they are set up to offer different levels of challenge for collectors. Some collectors only focus on the more rare inserts while others try to complete the more obtainable.

There are a great variety of insert cards being produced by trading card manufacturers today. Everything from game worn items being cut up into pieces and put onto the cards (See What are Game Worn Jersey Cards?) and cards with the actual signature (or signatures if more than one player signs the card) on them to cards with wood engraving and highly decorated foil cards.

For the most part, the higher the price of the pack, then the more insert content the product should strive to deliver.


Customer Testimonial
Great cards fast delivery AAAAAA+++++++


Glossary Term
Collation - The overall mixing of cards within a production run, so that a collector doesn't continuously get the same cards within a given pack, box or case. If a product has good collation, then the collector will not got several duplicates of one commonly printed player while completely missing a number of other commonly printed players. The term good collation is also used when the intended insert ratios printed on the packaging are found within the respective pack, box, or case.